About the Authors...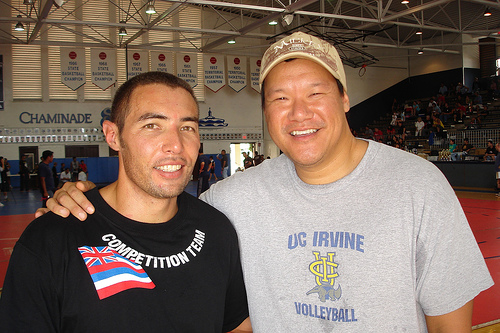 Home |&nbsp Sherdog Press Release |&nbsp Mayhem Miller's Forward |&nbsp Interviewees |&nbsp Book Chapters |&nbsp Mahalos |&nbsp MMA Advocacy and Media |&nbsp Buy Fighting for Acceptance
David Tokiharu Mayeda (pictured left) received his Ph.D. in American Studies from the University of Hawaii in 2005 where he also served as an Assistant Professor. Dr. Mayeda has carried out and published extensive research on sport sociology and juvenile delinquency and worked with numerous Pacific Islander and Asian American communities on decreasing youth violence. While earning his bachelor's degree in Comparative Culture from the University of California, Irvine (UCI), Dr. Mayeda won back-to-back Big West Conference Championships in the 400 Hurdles in 1994 and 1995. In 1994, Dr. Mayeda represented UCI at the N.C.A.A. Division I National Championships in that event. Click here to see Dr. Mayeda's curriculum vita (resume). In November 2007, Dr. Mayeda entered an amateur sport pankration and submission grappling competition; click on the play buttons below to see him in action:
David E. Ching (pictured right) received his M.A. in Economics from California State University, Long Beach. He also received his B.A. from the University of California, Irvine. Mr. Ching resides in Honolulu with his wife, Una, and their daughter, Natalie. Mr. Ching has been a MMA fan since 1993 and has taught at the University of Hawaii in the Department of Economics.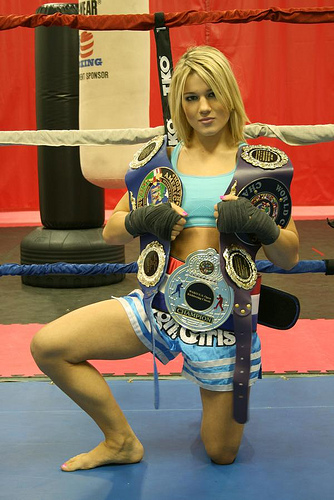 Check out my friend's book, Fighting for Acceptance, the best MMA book on the market.
- 2005 and 2006 IKF Women's Bantamweight North American Champion; 2006 and 2007 WAKO Woman's Bantamweight National Champion, Fight Girls cast member, and currently of the St. Louis Enforcers' World Combat League, Felice 'Lil Bulldog' Herrig


How you can buy this MMA book:
This book can only be purchased online ($19.95 plus shipping and handling). It is NOT an online book. It's a normal book, but you must purchase/order it over the net.


You can now purchase Fighting for Acceptance by clicking here:

, at BARNES&NOBLE.COM, or Amazon.com.
(As an 'on demand' book, Fighting for Acceptance can only be purchased online through the net).


Click here to go back to FIGHTING FOR ACCEPTANCE homepage.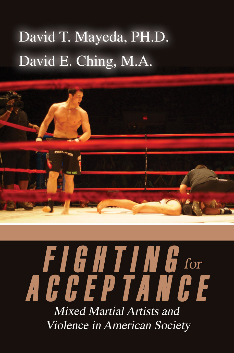 Home |&nbsp Sherdog Press Release |&nbsp Mayhem Miller's Forward |&nbsp Interviewees |&nbsp Book Chapters |&nbsp Mahalos |&nbsp MMA Advocacy and Media |&nbsp Buy Fighting for Acceptance